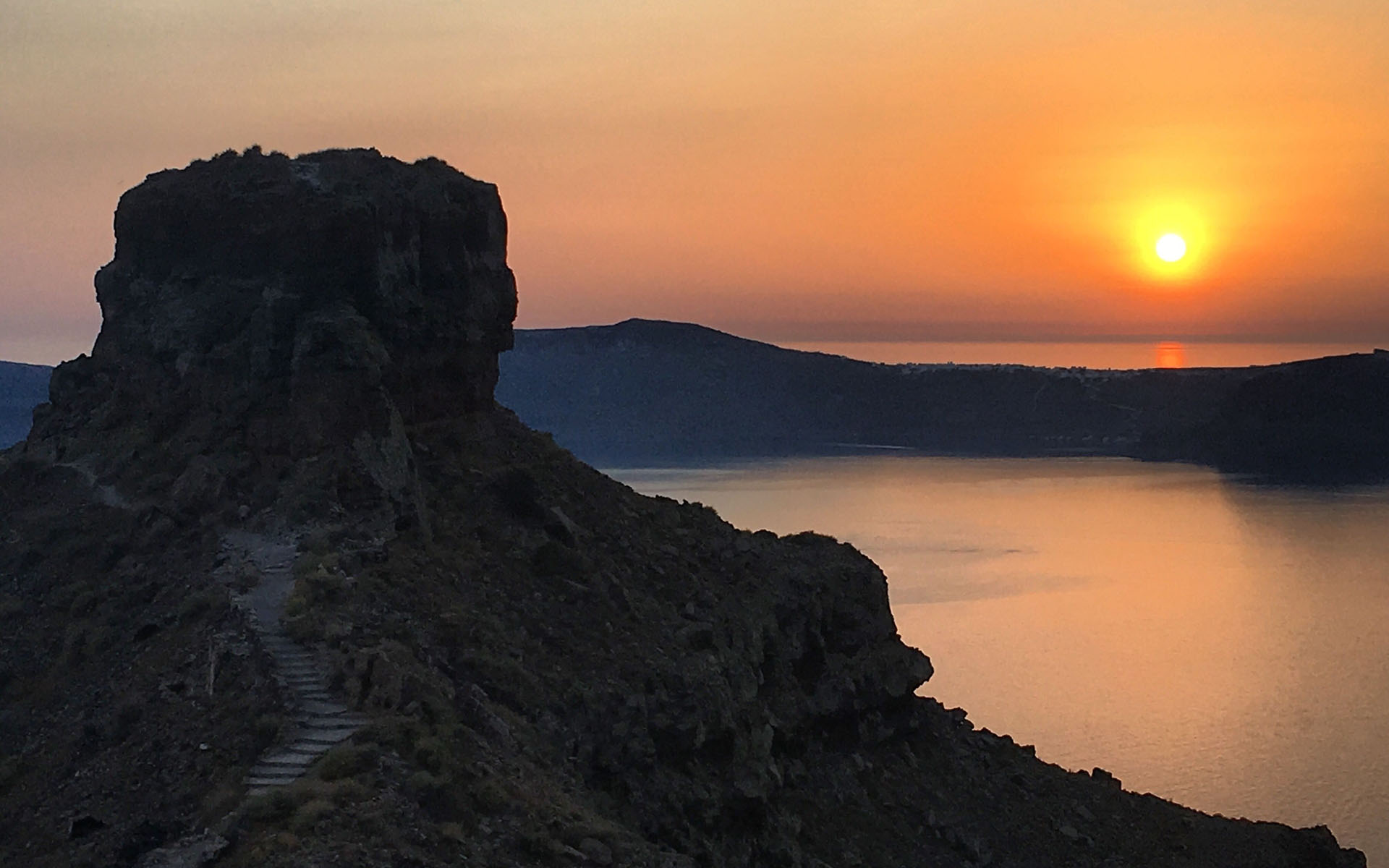 09 Jul

Skaros

When people lay eyes on the Imerovigli Skaros they may think it's just another natural volcanic "sculpture". However, those familiar with the island's history know that up there, on this small piece of land, once stood an inviolable castle, with the public and private buildings of the island's medieval capital.

Skaros is the most important attraction in Imerovigli, an impressive rock seen also from Fira. The fortified settlement was presented for the first time in 1421 by the traveller and map maker Boundelmonti. Travellers of the 17th century report that its natural position rendered it impregnable to attacs. The only accurate surviving image of the Imerovigli Skaros is a pencil sketch belonging to Thomas Hope, housed at the Benaki Museum, Athens.
On top of the conic rock, one can see the fortified hub of the settlement, which was connected to the rest of the island via a movable wooden bridge. It was densely populated and had a labyrinth like path system.